Skylights are a great addition to any home or building, providing a number of benefits that go beyond just increased natural light. Not only do they provide a unique architectural feature, but they also have both aesthetic and practical advantages.
Increased Natural Light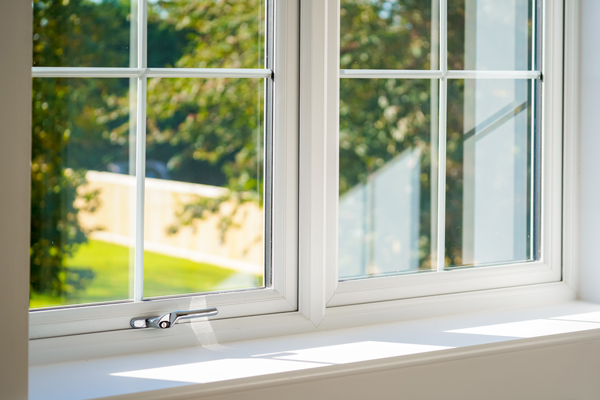 The most obvious benefit of skylights is the increase in natural light. Properly placed skylights can provide an abundance of light that fills a room, reducing the need for artificial lighting during the day. This not only saves energy and money, but it also has been shown to improve mood and productivity in those who spend time in naturally lit spaces.
Energy Efficiency
Skylights can also help to improve the energy efficiency of a building. By allowing natural light to enter, skylights reduce the need for artificial lighting, which in turn reduces energy consumption. Additionally, skylights can provide passive solar heating during the colder months, further reducing energy costs.
Improved Ventilation
Many skylights are designed to be operable, allowing for improved ventilation in a space. This can be especially beneficial in areas such as bathrooms and kitchens, where steam and odors can build up. With an operable skylight, hot air and moisture can be vented out, improving air quality and reducing the risk of mold and mildew.
Architectural Interest
In addition to the practical benefits, skylights can also add a unique architectural feature to a building. They provide a way to bring natural light into spaces that may not have windows, such as hallways or interior rooms. Skylights also provide a way to create a visual connection between interior and exterior spaces, blurring the line between indoor and outdoor living.
Types of Skylights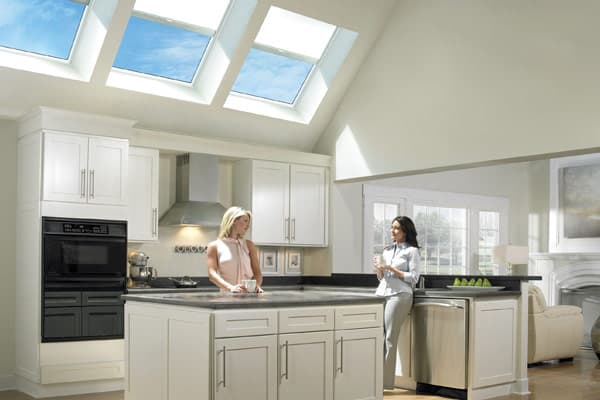 There are a variety of skylights available, each with their own unique benefits and drawbacks. Some common types include:
Fixed skylights: these are non-operable and provide a simple way to bring natural light into a space.
Ventilating skylights: these can be opened to provide improved ventilation.
Tubular skylights: these are smaller skylights that are ideal for smaller spaces, such as closets or bathrooms.
Sloped glazing: this is a type of skylight that is built into the roofline, providing a seamless and integrated look.
Care and Maintenance
To ensure the longevity and effectiveness of skylights, it is important to properly care for and maintain them. This includes regular cleaning to prevent dirt and debris buildup, as well as checking for any signs of damage or leaks. In addition, it is important to ensure that skylights are properly installed and sealed to prevent any water damage or air leaks.
Skylights are an excellent way to increase natural light, improve energy efficiency, and add unique architectural interest to a building. With a variety of types available, as well as proper care and maintenance, skylights can provide a host of benefits that will improve the comfort and function of any space.