When it comes to building a deck, homeowners have a wide variety of materials to choose from, including wood, vinyl, and composite. While wood has been a traditional choice for decking, composite materials have gained popularity in recent years due to their durability and low maintenance requirements. Composite decking materials are made from a combination of plastic and wood fibers, creating a product that is both strong and resistant to weathering. Here are some of the benefits of using composite decking materials for your next deck project:
Durability
Composite decking materials are designed to withstand the elements and resist fading, staining, scratching, and mold growth. Unlike wood, composite decking won't warp or rot, making it ideal for use in areas with high humidity or frequent rainfall. Composite decking is also resistant to termites and other insects, which can cause damage to wood decks over time.
Low Maintenance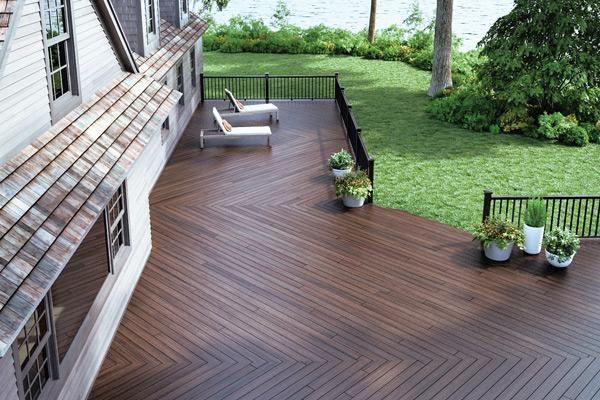 One of the biggest advantages of composite decking materials is their low maintenance requirements. Unlike wood, which requires regular staining or sealing to maintain its appearance, composite decking materials only need to be cleaned periodically with soap and water. This makes them ideal for busy homeowners who don't want to spend a lot of time maintaining their deck.
Affordability
While composite decking materials may be slightly more expensive than wood, they offer a better long-term investment due to their durability and low maintenance requirements. Homeowners who choose composite decking can save money over time by avoiding the need for frequent repairs and replacements.
Sustainability
Composite decking materials are made from recycled materials, including plastic and wood fibers, reducing the amount of waste sent to landfills. Additionally, composite decking requires less energy to produce than wood decking, making it a more sustainable choice for environmentally-conscious homeowners.
Aesthetic Appeal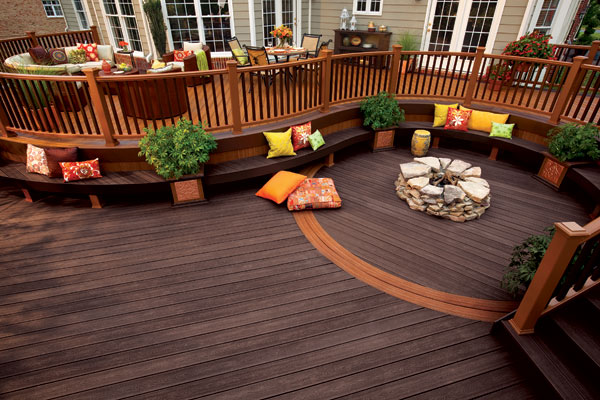 Composite decking materials come in a wide range of colors and styles, allowing homeowners to choose a product that complements their home's exterior. Unlike wood, composite decking won't fade or discolor over time, maintaining its appearance for years to come.
Composite decking materials offer a number of benefits over traditional wood decking, including increased durability, low maintenance requirements, affordability, sustainability, and aesthetic appeal. Homeowners who are looking for a long-lasting, low-maintenance decking option should consider composite materials for their next project.